Cosmetic Bonding – Plano, TX
Simple and Easy Treatment for a Fully Enhanced Smile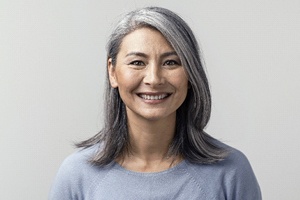 When it comes to covering minor smile imperfections, you have the option of choosing from a multitude of cosmetic solutions. Porcelain veneers and dental crowns might be at the top of your list, but did you know that cosmetic bonding in Plano, TX, can offer equally beautiful results? Better yet, it can give you the smile you desire in just one visit! At Preston Bend Dental, Dr. Madhav is equipped and trained to repair and restore your smile in less time, allowing you to leave our office feeling more confident than ever before. If you're tired of looking at the unsightly chips or cracks in your smile, contact us today to schedule an appointment with Dr. Madhav.
Is Cosmetic Bonding Right for Me?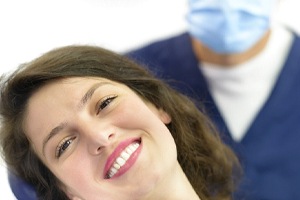 Cosmetic bonding is an excellent solution if you:
Have minor imperfections that can be easily covered by a composite resin (i.e. chips, cracks, fractures, stains, discoloration, minor gaps)
Are looking for a quick and easy solution to enhance your smile
Want a less invasive option that doesn't require extensive altering of your teeth
Is more cost-effective
During your consultation with Dr. Madhav, you will not only discuss your goals but also your oral and overall health history. As long as you possess no signs of tooth decay or gum disease, you should be eligible for treatment.
The Cosmetic Bonding Procedure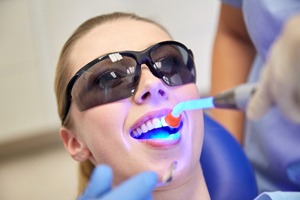 The process of receiving cosmetic bonding is quite simple. Dr. Madhav will begin by identifying your problem areas and using a shade guide to match the composite resin to the natural, healthy teeth. This will ensure the shade blends in with the rest of your smile, making it impossible for anyone to notice you've had dental work.
Next, she will roughen the teeth that will receive the resin to ensure the bonding agent adheres correctly. Once the composite resin is the right shade, she will apply it directly to the tooth enamel and begin to shape and sculpt it in place. Because it takes a careful and skilled hand to do this, it may take some time to cover the imperfection and make the resin lay flat against your tooth.
After thoroughly covering the flaws, she will use a curing light to harden the resin into place before giving your teeth a final polish.
Benefits of Cosmetic Bonding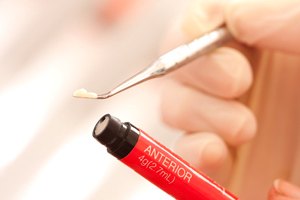 Even if your initial intentions are to improve the look of your smile, you will discover there are additional benefits to cosmetic bonding, including:
The entire process is completed in one visit
There is very little altering of your natural teeth, making it much less invasive than porcelain veneers or a dental crown
It is significantly less expensive than other forms of cosmetic treatment
It can last for 10 years or more with proper care
Your confidence level will be raised because you feel better about the way you look
Cost of Cosmetic Bonding
Unfortunately, there is no set price when it comes to cosmetic bonding? Why? Because every patient has different needs. During your consultation with Dr. Madhav, she will provide you with a clear estimate of how much you can expect your treatment to cost. The various factor that contribute to the price of your new smile include:
The number of teeth you want to be covered with cosmetic bonding
Materials used
Whether you require any pre-cosmetic bonding treatment (i.e. periodontal therapy, tooth-colored filling)
Since most dental insurance companies will not cover cosmetic dentistry services, our helpful team will be happy to assist in identifying additional payment methods to help you achieve the smile you desire without emptying your wallet.