Tooth Extractions – Plano, TX
Gentle Tooth Removal to Promote Oral Health
The team at Preston Bend Dental wants to help you retain your natural teeth for a lifetime. That is why we encourage all of our patients to be diligent about preventive care. However, we acknowledge that is not always possible. That is why we offer gentle tooth extractions as one of our services. On this page, you will learn why extractions are sometimes necessary, what you can expect during the procedure, and how much you may have to pay. As always, you are more than welcome to reach out to us with any questions.
Reasons for Tooth Extractions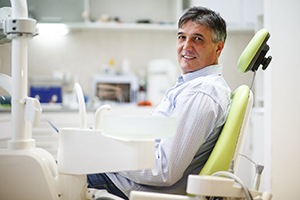 There are a number of reasons why a tooth extraction in Plano might be necessary. One of the most common reasons is extensive decay; if a cavity damages too much of a tooth's structure, it might not be possible to preserve the tooth with roto canal therapy and a crown. Another common reason for extractions is severe trauma to a tooth.
Extractions might also be recommended if:
The teeth are overcrowded, and we must make room for orthodontic treatment
Some tooth loss has already occurred, and we determine it would be best to remove the remaining natural teeth to make room for dentures
The wisdom teeth are posing a threat to the health of the teeth around them
A baby tooth has stayed too long in the mouth, and it is impeding the development of the adult teeth
The Tooth Extraction Procedure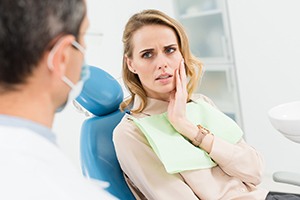 There are essentially two types of tooth extractions. During a simple extraction, we numb the area around a tooth and use forceps to grip it. We rock the tooth in order to break the ligaments that hold it in place. Then, we remove the tooth and use gauze to control any bleeding. Surgical extractions are more complex and might require that incisions be made in the gums or that a tooth gets broken into pieces.
Regardless of which type of extraction you undergo, rest assured that your restorative dentist in Plano will do everything they can to make sure you are comfortable. If circumstances permit, we will also talk to you about possible tooth replacement options. For example, you may be eligible for dental implants or a bridge.
Following a tooth extraction, some swelling and soreness are normal. Most patients are feeling normal again within a few days to a week.
Understanding the Cost of Tooth Extractions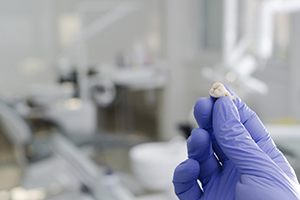 The price of tooth extractions depends on a few factors, including the number of teeth that must be removed. Simple tooth extractions are relatively inexpensive. In most cases, insurance covers 70 – 80% of their price, up to the amount of a plan's annual maximum. Our team can help you file your claims so you can take full advantage of your benefits. Surgical extractions tend to cost more. We will be upfront with you about pricing and help you explore all of your payment options.
Are you curious to learn more about tooth extractions? As your friendly dentist in Plano, we are ready to help. Contact the team at Preston Bend Dental today.