Restorative Dentistry in Plano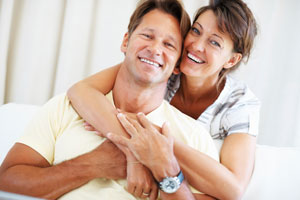 We all need restorative care eventually, whether it's in the form of a filling or a more advanced procedure like dental implants. At Preston Bend Dental, we offer a comprehensive selection of services to meet a wide range of needs. During a consultation appointment, Dr. Madhav will assess your needs and then talk to you about the treatment options available to you.
Our restorative dentistry services include:
Depending on your needs, you may need just one service, or you may need more comprehensive care. Regardless, we're happy to answer any questions you might have before moving forward with a plan. We want you to fully understand your needs and your treatment options before starting anything.
Why Is Restoring Your Smile Important?
We tend to put oral health and overall health in separate compartments, when the truth is that they're very closely connected. Gum disease, missing teeth, and malocclusion can all have an impact on your total wellbeing. For instance, gum disease has been shown to increase a patient's risk of heart disease, stroke, Alzheimer's, diabetes, and pre-term birth. Tooth loss, meanwhile, makes it harder to enjoy the kind of balanced, nutritious diet you need to be truly healthy and happy. With restorative dentistry, you can be on your way to a healthier, happier life again.
Do you need restorative dental care? Call Preston Bend Dental to schedule an appointment with Dr. Madhav. Our office is proud to offer restorative care to patients in and around Plano, Frisco, and McKinney.