Dental Implant Failure/Salvage – Plano, TX
Protect Your New Smile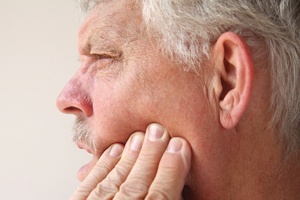 Dental implant failure is very rare, largely due to the advanced technology used to plan the surgery and the preliminary procedures like bone grafting that help address potential obstacles to success. Nevertheless, it is still possible for dental implants to fail, and you need to be able to recognize the symptoms of such failure so that you can get appropriate treatment as soon as possible. Call Dr. Madhav today if you have any concerns about your implant-supported teeth.
Why Choose Preston Bend Dental for Dental Implant Salvage?
Partnered with Plano Implant Specialists
Affordable Third-Party Financing Available
State of the Art Dental Facility
Why Do Dental Implants Fail?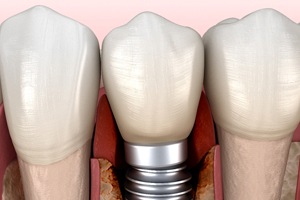 Most of the time, implant failure can be traced to an infection called peri-implantitis, which is the result of bacteria infecting the tissue responsible for holding the implant posts in place. If the infection causes the jawbone and gums to deteriorate, they may not be able to support the implants anymore. In other cases, implants might fail because osseointegration – the process where the implant post forms a strong bond with the jawbone – never takes place, possibly due to a lack of bone tissue in the jaw. Physical trauma and certain medical conditions can also eventually lead to implant failure.
Symptoms of Failed Dental Implants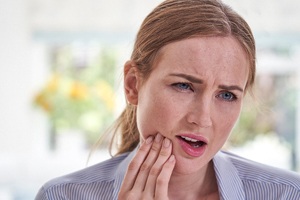 Sometimes implants fail shortly after they've been placed in the jaw, while in other cases they can fail months or even years after a successful osseointegration. In either case, you may notice symptoms such as:
Pain that lasts longer or is more severe than what you'd normally experience after implant surgery.
An implant post that feels loose.
Bleeding, swelling, or pus around the implant post.
Having trouble chewing, especially if you're struggling with foods that didn't give you any trouble before.
How Dental Implant Salvage Works
Set up an appointment with us right away if you notice a problem with your dental implants. We will examine your mouth to see what the underlying cause of the failure is, then explain your treatment options to you. If there's an infection, we may be able to treat it with a deep dental cleaning and antibiotics while leaving the dental implants in your mouth. In cases where the implant or the tissue holding it in place has already been badly damaged, the post may need to be taken out of your mouth. Once your oral health has been restored, a local implant specialist can give you new implant posts.