Smile Makeover – Plano, TX
Bring Your Smile and Confidence Back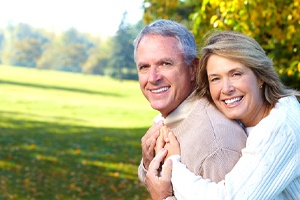 For some patients, a round or two of teeth whitening or minor touch-ups via cosmetic bonding are enough to remove small imperfections. But what if you've been dealing with cosmetic concerns your entire life and are only able to address them now? In this case, a smile makeover may be more appropriate. However, the only way to know for sure is to schedule a cosmetic consultation with the dentists at Preston Bend Dental. During your visit, they can help you develop a treatment plan that works to achieve your vision of a brilliant smile you'll love to show off to friends and family for years to come. Call their office today to get started!
Do I Need a Smile Makeover?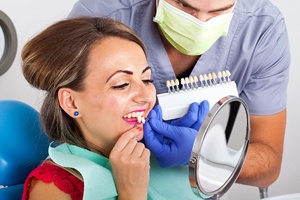 If you only intend to make small adjustments to your current smile, such as removal of stubborn stains or minor chips, you may only need to complete a single treatment to achieve the smile that you want. Smile makeovers are intended to resolve more complex cosmetic dental concerns. For example, if you have both stained and chipped or misshapen teeth, a combination of treatments ensures you leave the office fully satisfied with your results. If you have teeth that need both restorations and Invisalign to address crooked or gapped teeth, it might make more sense to make them both a part of your treatment plan.
What Dental Services Can Be Used in a Smile Makeover?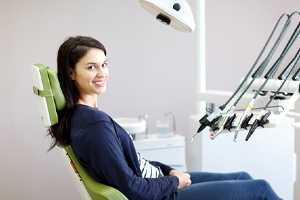 Nearly any combination of cosmetic treatments can be used to transform your smile. For example, teeth whitening is a very common and popular cosmetic treatment because it's non-invasive, affordable, and can often be completed in a single appointment. Cosmetic dental bonding offers similar benefits. Of course, these treatments alone may not be enough to meet your concerns. For more significant cosmetic imperfections, porcelain veneers or Invisalign clear aligners can work to hide gaps in teeth. No matter what, our dentists want you to choose the treatments that you believe will best suit your needs.
The Smile Makeover Process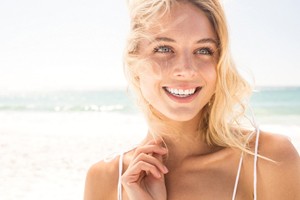 When you first arrive for your cosmetic consultation, we'll listen to your concerns first and foremost. This will make it much easier for us to know what to look for as we create your custom treatment plan. After determining the areas you'd like to change the most, we'll provide recommendations for treatments we believe will best transform your smile. Once you're satisfied with your treatment plan, we can schedule your future appointments.
The Lasting Benefits of Smile Makeovers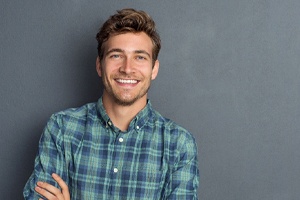 While many people believe that cosmetic dentistry only addresses esthetic concerns, it has the potential to resolve dental problems before they turn into severe issues or dental emergencies as well. For example, a dental crown can both hide stains and chips in teeth, but also reduce the risk of future fracture occurring. Once a tooth is damaged, it does not heal on it's own, and restorative procedures like crowns make all the difference in situations like these.
Furthermore, when you work with a team of cosmetic dentists that have been providing these services for years, you can rest knowing that your smile will look natural. Ironically, cosmetic dentistry is one of the few art forms out there that you don't want others to notice. Once you're able to show your smile off to friends, family, co-workers, or that special someone, you may be surprised by how much of a confidence boost you experience following your treatment!