Plano Cosmetic Dentist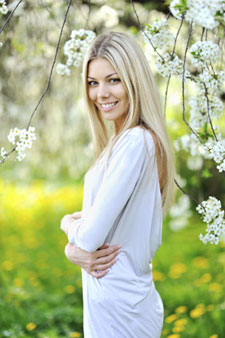 Have you ever wanted to change the way your smile looks? With the cosmetic care you can receive from Preston Bend Dental, you can finally have the confident and dazzling look you've always wanted. Whether you just want a whiter smile or you want a whiter and straighter smile, we can help.
Before starting any cosmetic makeover, Dr. Madhav will perform a full oral health assessment, then talk to you about the results you'd like to achieve. Some patients can achieve beautiful results with only one service, while others might benefit from more than one. Whatever your needs, we're happy to design a treatment plan just for you.
Our cosmetic dentistry services include:
Porcelain Veneers
This incredibly popular service uses thin pieces of porcelain to create a smile that looks brighter and straighter. A full porcelain veneers procedure takes just two appointments to complete, with results that will complement your overall appearance and last for years to come.
Teeth Whitening
We offer two forms of teeth whitening: in-office whitening and take-home whitening. Both use a professional-strength whitener to help you boost the shade of your teeth in just a short amount of time. In-office whitening is perfect for patients who need results in a single appointment, while take-home whitening will let you whiten in the comfort of your own home.
Cosmetic Dental Bonding
Similar to porcelain veneers, cosmetic bonding gives patients a way to change the appearance of a stained, cracked, chipped, or misaligned tooth. In just one appointment, you can improve both your smile and your confidence.
Invisalign
Do you wish you had a straighter, more attractive smile? Dr. Madhav can help you achieve great results with Invisalign. Instead of using metal brackets and wires, like traditional braces, Invisalign uses a series of clear, carefully designed aligners to move teeth into their ideal position. As an added benefit, your aligners are removable, allowing you to enjoy your favorite foods without fear.
Schedule Your Consultation Today
Do you wish you had a brighter, straighter, more dazzling smile? Call our Plano office to schedule a consultation with Dr. Madhav. We're happy to offer cosmetic care to patients from Plano, Frisco, McKinney, and all surrounding areas.