Cosmetic Dentistry – Plano, TX
Improving Your Smile with Safe, Effective Solutions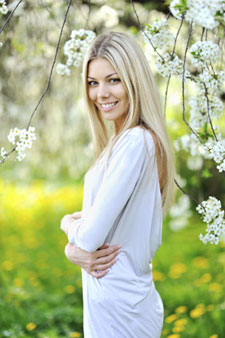 Have you ever wanted to change the way your smile looks? With the cosmetic care you can receive from Preston Bend Dental, you can finally have the confident and dazzling look you've always wanted. Whether you just want a whiter smile, or you want a whiter and straighter smile, we can help.
Tips for Choosing a Cosmetic Dentist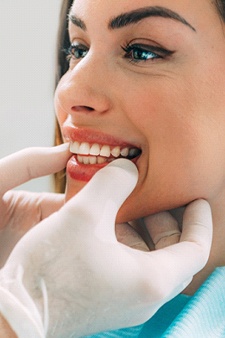 A true cosmetic dentist possesses an artistic eye and skillful hand, which is why it is important that you select the right one to create your new and improved smile. As health care professionals, experience, training, and knowledge are important to understanding the process for all types of cosmetic treatments. When choosing a cosmetic dentist, it is suggested that you consider the following:
It's natural to want a more pleasant appearance as quickly as possible, but don't be rushed into deciding on your cosmetic dentist. Fortunately, at Preston Bend Dental, you can feel confident knowing Dr. Madhav has your safety and best interest in mind.
Your Cosmetic Dentistry Consultation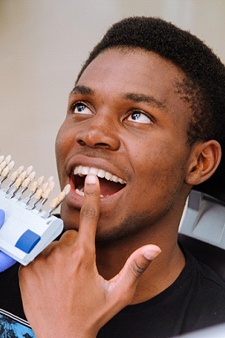 It is during your cosmetic dentistry consultation that you will discuss your goals and what you hope to see with the help of treatment. Whether you choose porcelain veneers, teeth whitening, cosmetic dental bonding, Invisalign, or a full smile makeover, you and your cosmetic dentist will discuss your options and decide which one is right for you. After a thorough examination of your smile, Dr. Madhav will create a personalized treatment plan designed to address the problem areas and have you seeing improved results within a designated timeframe. Since each treatment can take different amounts of time, it is necessary that you choose a method that aligns with your needs. Preparing for an upcoming wedding in a matter of months? Make sure the treatment you choose will have you seeing results in time.
The Benefits of Cosmetic Dentistry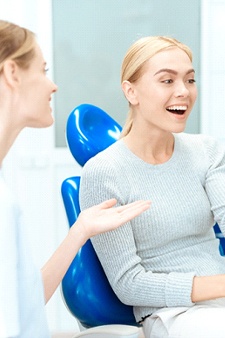 While cosmetic dentistry is designed to focus on the aesthetics of your smile, it is also much more than that. When problems develop, such as including chips, cracks, stains, and gaps between teeth, it can take a toll on your oral health, leaving you at risk for tooth decay, cavities, and gum disease. By addressing these issues with cosmetic dentistry, you can lower your risk and improve the look of your smile at the same time.
The best part about it is that when choosing a qualified cosmetic dentist, you can rest easy knowing that your smile will look and feel completely natural. There is no need to worry about having "chiclet teeth" should you desire veneers or a bleached smile that is blinding as a result of teeth whitening. Instead, Dr. Madhav will take every precaution to ensure your teeth look natural and healthy, leaving others to wonder how you manage to keep such a beautiful smile.
Our Cosmetic Procedures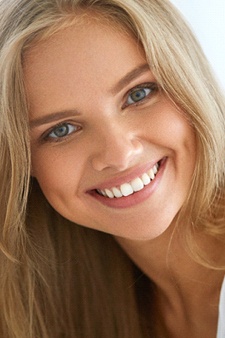 At Preston Bend Dental, you will find a wide array of cosmetic procedures, each designed to give you the show-stopping smile you deserve. They include:
Porcelain Veneers
This incredibly popular service uses thin pieces of porcelain to create a smile that looks brighter and straighter. A full porcelain veneers procedure takes just two appointments to complete, with results that will complement your overall appearance and last for years to come. The first visit will include removing a small piece of enamel from each tooth before taking impressions and sending them to a dental lab. During your final visit, we will place each veneer to ensure a completely natural look upon completion.
Teeth Whitening
We offer two forms of teeth whitening: in-office whitening and take-home whitening. Both use a professional-strength whitener to help you boost the shade of your teeth in just a short amount of time. In-office whitening is perfect for patients who need results in a single appointment. It often takes around an hour to see results. Individuals who choose take-home whitening will receive customized trays made from impressions taken of your smile as well as a high-grade bleaching gel that lets you whiten in the comfort of your own home. With our take-home kits, you can expect to see results in about two weeks!
Cosmetic Dental Bonding
Similar to porcelain veneers, cosmetic bonding gives patients a way to change the appearance of a stained, cracked, chipped, or misaligned tooth. In just one appointment, you can improve both your smile and your confidence with the help of a composite resin that is matched to your natural tooth color. Once placed onto your tooth enamel, Dr. Madhav will sculpt it into place, effectively covering the imperfection and leaving you with a beautiful smile.
Invisalign
Do you wish you had a straighter, more attractive smile? Dr. Madhav can help you achieve great results with Invisalign. Instead of using metal brackets and wires, like traditional braces, Invisalign uses a series of clear, carefully designed aligners to move teeth into their ideal position. As an added benefit, your aligners are removable, allowing you to enjoy your favorite foods without fear. Depending on the severity of your case, the average timeframe for Invisalign is 8-18 months, so you can expect faster results than with traditional braces.
Smile Makeovers
Think your smile is too far gone to be helped? Our team at Preston Bend Dental can take even the most damaged smile and turn it into something beautiful. By carefully examining your smile, we can combine multiple cosmetic treatments to give you an enhanced aesthetic like never before. Smile makeovers make it possible to give patients a new lease on life, so if you're worried that your chips and cracks will forever leave their mark on your teeth, let us remove that worry and replace it with a renewed sense of relief.
Understanding the Cost of Cosmetic Dentistry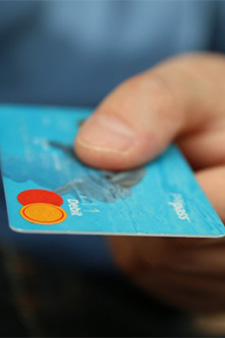 You don't have to be a movie star or celebrity to benefit from cosmetic dentistry. Despite what you might have heard, it's affordable for people from all walks of life because of the diversity of treatment options. Various factors will affect the cost of cosmetic dentistry in Plano, but Dr. Madhav strives to provide the solutions you need to revamp your smile without breaking the bank.
Which Cosmetic Dental Service Is Right for Me?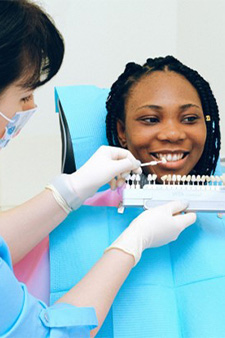 Every mouth is as unique as your fingerprints, so there's no cookie-cutter treatment to create a beautiful smile. You have many options to address common dental flaws, including:
Porcelain Veneers: You can correct multiple issues using one minimally invasive procedure by applying thin porcelain shells to the front sides of your teeth visible when smiling. You won't have to pay for several treatments to enjoy quick results.
Teeth Whitening: A highly concentrated whitening agent is applied to your teeth to treat age-related and surface stains. Your teeth can become up to 8 shades whiter with professional teeth whitening.
Cosmetic Dental Bonding: Composite resin is shaded to the color of your enamel for natural-looking results when fixing minor imperfections, like decay, exposed tooth roots, chips, and breaks.
Invisalign: Correct your bite and alignment using clear aligners that are worn over your teeth. You can have a straight smile in about 12 months without the restrictions of brackets or wires.
Your cosmetic dentist in Plano will examine your mouth and learn more about your goals to determine which procedure is right for you.
Cosmetic Dentistry Can Be an Investment Worth Making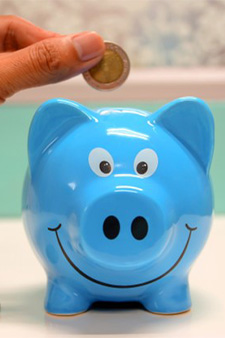 People with attractive teeth are viewed as younger, successful, and confident, but better self-esteem isn't the only benefit of a gorgeous smile. Research has found that an appealing smile can lead to more job opportunities. You can even improve your oral health because many cosmetic procedures offer restorative benefits. Correcting certain dental problems can prevent needing costly procedures later to enjoy lower oral health expenses.
How to Make Cosmetic Dentistry Affordable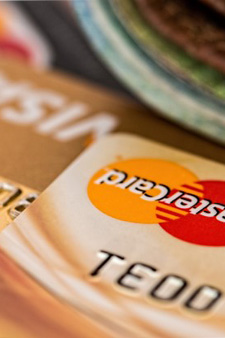 Cosmetic dentistry is associated with a hefty price tag, but there are solutions for all budgets. After creating a personalized plan, a member of our team will review your estimate and discuss your payment options, which include:
Traditional Payments: Our office accepts all traditional payment methods, including cash, checks, and credit cards.
Dental Insurance: It's rare for dental insurance to pay for elective procedures, but many cosmetic treatments offer restorative benefits. If a procedure is medically necessary, your insurance can pay up to 80% of the expense after reaching your deductible. You can also use your coverage for other steps in your plan, like preparatory treatments.
Third-Party Financing: You can pay any remaining balance using a monthly payment plan with little or no interest financing.
Don't let the cost of cosmetic dentistry prevent you from turning the smile of your dreams into reality. If you have questions about your payment options, or you're ready to schedule your consultation, contact our office today.
Cosmetic Dentistry FAQs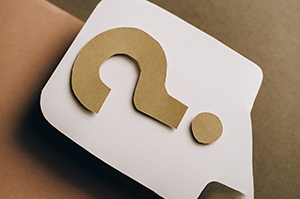 A picture-perfect smile is possible with the help of your cosmetic dentist in Plano at Preston Bend Dental; however, it's a big investment. Don't worry if you have a few concerns because your dentist will take the time to explain everything to ease any apprehensions. While you wait for your appointment, here are the answers to the most frequently asked questions.
Is Cosmetic Dentistry Expensive?
Cosmetic dentistry is associated with a hefty price tag, but you don't have to be rich or famous to revamp your smile. There are more options than before, which means there's a procedure to fit your budget. Your cosmetic dentist will examine your mouth and learn more about your preferences to find the best procedure to reach your goals. Our office accepts many payment options to keep the smile of your dreams affordable, like monthly payments. You can pay any out-of-pocket expenses using installments through a third-party financing company, like CareCredit.
Is Cosmetic Dentistry Covered By Dental Insurance?
Most dental plans don't include elective services unless they are medically necessary, like fixing a chipped tooth. Many cosmetic treatments also provide restorative benefits, like dental bonding and all-ceramic crowns. If your dentist determines a service is crucial for your oral health, you may be able to use your coverage to offset the cost. Your benefits might also cover your consultation, imaging, or any preparatory treatments. A member of our team will work on your behalf to maximize any appropriate coverage to lower the amount you'll pay out-of-pocket. They'll explain how your insurance is being used and if you owe a remaining balance.
How Long Does Cosmetic Dentistry Last?
Cosmetic dentistry isn't a single procedure. Instead, it includes various treatments, each with different lifespans. Not to mention, many factors will affect the duration of your results. Your cosmetic dentist will explain how to get the most from your investment, like brushing twice daily and flossing nightly. You can protect your new smile from damage by wearing an athletic mouthguard if you play sports or a nightguard if you have a habit of grinding your teeth. Your dentist will also recommend a healthy diet that's limited in sugars and starches. It's best to break any bad oral habits, like smoking, chewing on your fingernails, or using your teeth to open bottle lids. Don't forget to visit your dentist every 6 months for a cleaning and checkup.
Does Cosmetic Dentistry Hurt?
Your comfort is our top priority, so you don't have to worry about a painful day in the dentist's chair. Your dentist may use a local numbing agent to block any pain signals, depending on your treatment plan. Although you won't feel anything during your appointment, some procedures can make your mouth a little tender for a few days after the effects of any numbing agents dissipate. Eating soft foods will prevent discomfort. You can also take an OTC pain reliever and apply a cold compress to your mouth to reduce discomfort. Your dentist may have additional aftercare instructions to follow during your recovery.
Schedule Your Consultation Today
Do you wish you had a brighter, straighter, more dazzling smile? Call our Plano office to schedule a consultation with Dr. Madhav. We're happy to offer cosmetic care to patients from Plano, Frisco, McKinney, and all surrounding areas.