Cosmetic Dentistry – Plano, TX
Improving Your Smile with Safe, Effective Solutions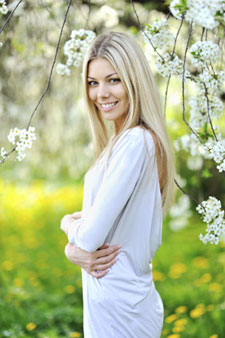 Have you ever wanted to change the way your smile looks? With the cosmetic care you can receive from Preston Bend Dental, you can finally have the confident and dazzling look you've always wanted. Whether you just want a whiter smile, or you want a whiter and straighter smile, we can help.
Tips for Choosing a Cosmetic Dentist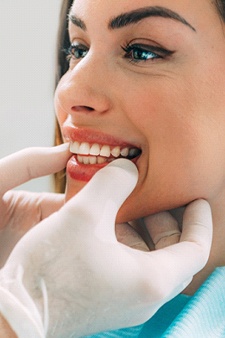 A true cosmetic dentist possesses an artistic eye and skillful hand, which is why it is important that you select the right one to create your new and improved smile. As health care professionals, experience, training, and knowledge are important to understanding the process for all types of cosmetic treatments. When choosing a cosmetic dentist, it is suggested that you consider the following:
It's natural to want a more pleasant appearance as quickly as possible, but don't be rushed into deciding on your cosmetic dentist. Fortunately, at Preston Bend Dental, you can feel confident knowing Dr. Madhav has your safety and best interest in mind.
Your Cosmetic Dentistry Consultation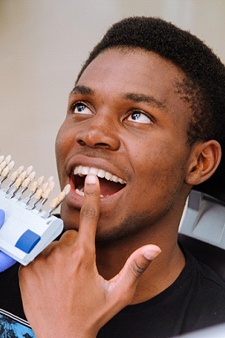 It is during your cosmetic dentistry consultation that you will discuss your goals and what you hope to see with the help of treatment. Whether you choose porcelain veneers, teeth whitening, cosmetic dental bonding, Invisalign, or a full smile makeover, you and your cosmetic dentist will discuss your options and decide which one is right for you. After a thorough examination of your smile, Dr. Madhav will create a personalized treatment plan designed to address the problem areas and have you seeing improved results within a designated timeframe. Since each treatment can take different amounts of time, it is necessary that you choose a method that aligns with your needs. Preparing for an upcoming wedding in a matter of months? Make sure the treatment you choose will have you seeing results in time.
The Benefits of Cosmetic Dentistry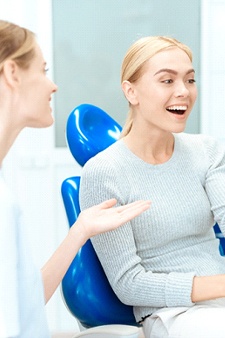 While cosmetic dentistry is designed to focus on the aesthetics of your smile, it is also much more than that. When problems develop, such as including chips, cracks, stains, and gaps between teeth, it can take a toll on your oral health, leaving you at risk for tooth decay, cavities, and gum disease. By addressing these issues with cosmetic dentistry, you can lower your risk and improve the look of your smile at the same time.
The best part about it is that when choosing a qualified cosmetic dentist, you can rest easy knowing that your smile will look and feel completely natural. There is no need to worry about having "chiclet teeth" should you desire veneers or a bleached smile that is blinding as a result of teeth whitening. Instead, Dr. Madhav will take every precaution to ensure your teeth look natural and healthy, leaving others to wonder how you manage to keep such a beautiful smile.
Our Cosmetic Procedures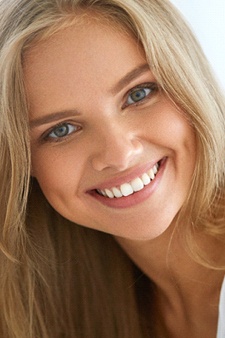 At Preston Bend Dental, you will find a wide array of cosmetic procedures, each designed to give you the show-stopping smile you deserve. They include:
Porcelain Veneers
This incredibly popular service uses thin pieces of porcelain to create a smile that looks brighter and straighter. A full porcelain veneers procedure takes just two appointments to complete, with results that will complement your overall appearance and last for years to come. The first visit will include removing a small piece of enamel from each tooth before taking impressions and sending them to a dental lab. During your final visit, we will place each veneer to ensure a completely natural look upon completion.
Teeth Whitening
We offer two forms of teeth whitening: in-office whitening and take-home whitening. Both use a professional-strength whitener to help you boost the shade of your teeth in just a short amount of time. In-office whitening is perfect for patients who need results in a single appointment. It often takes around an hour to see results. Individuals who choose take-home whitening will receive customized trays made from impressions taken of your smile as well as a high-grade bleaching gel that lets you whiten in the comfort of your own home. With our take-home kits, you can expect to see results in about two weeks!
Cosmetic Dental Bonding
Similar to porcelain veneers, cosmetic bonding gives patients a way to change the appearance of a stained, cracked, chipped, or misaligned tooth. In just one appointment, you can improve both your smile and your confidence with the help of a composite resin that is matched to your natural tooth color. Once placed onto your tooth enamel, Dr. Madhav will sculpt it into place, effectively covering the imperfection and leaving you with a beautiful smile.
Invisalign
Do you wish you had a straighter, more attractive smile? Dr. Madhav can help you achieve great results with Invisalign. Instead of using metal brackets and wires, like traditional braces, Invisalign uses a series of clear, carefully designed aligners to move teeth into their ideal position. As an added benefit, your aligners are removable, allowing you to enjoy your favorite foods without fear. Depending on the severity of your case, the average timeframe for Invisalign is 8-18 months, so you can expect faster results than with traditional braces.
Smile Makeovers
Think your smile is too far gone to be helped? Our team at Preston Bend Dental can take even the most damaged smile and turn it into something beautiful. By carefully examining your smile, we can combine multiple cosmetic treatments to give you an enhanced aesthetic like never before. Smile makeovers make it possible to give patients a new lease on life, so if you're worried that your chips and cracks will forever leave their mark on your teeth, let us remove that worry and replace it with a renewed sense of relief.
Schedule Your Consultation Today
Do you wish you had a brighter, straighter, more dazzling smile? Call our Plano office to schedule a consultation with Dr. Madhav. We're happy to offer cosmetic care to patients from Plano, Frisco, McKinney, and all surrounding areas.