Emergency Dentist – Plano, TX
Making Sure You Don't Spend Your Day In Pain
When you're in the midst of a dental emergency, our team at Preston Bend Dental wants you to know that you're not alone. To help remain calm and prevent further damage, be sure to immediately call our office for first-aid guidance and advice. Panic will only make the situation worse, and immediate attention is vital for the most successful outcome. If there's no one here to answer the phone, simply leave a message and we'll promptly return your call. Quick attention is absolutely crucial during any urgent oral situation, so don't delay. Time is of the essence!
How to Handle Common Dental Emergencies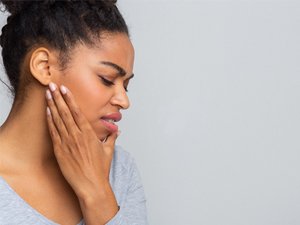 Sometimes patients delay calling the dentist because they suspect what they're experiencing doesn't warrant emergency care. But if you're having serious pain, are bleeding significantly, or have anything else that interferes with your day-to-day functioning, it's time to see the dentist. You've got an emergency on your hands. Here are some tips on how to handle the situation until you arrive to our office.
Toothaches
Responding quickly to severe toothaches is important because they're likely the result of an infection hidden deep beneath the surface of your tooth. To help with the pain, you can take over-the-counter pain medication such as ibuprofen or place a small amount of clove oil on the affected area.
Chipped/Broken Tooth
Be sure to collect any pieces of your tooth that you're able to locate, rinse them off, and store them in a container to bring with you to your emergency appointment. If the way that your tooth broke caused a sharp edge that's irritating your oral tissues, you can cover it with a piece of sugar-free gum. It's also best to avoid eating while your tooth is broken.
Knocked-Out Tooth
For knocked-out teeth, it's important to contact your emergency dentist in Plano immediately, because you'll need to arrive at our office within an hour of the incident. Pick up your tooth, being sure to only handle it by the biting surface and rinse it under cool water. Store it in a container full of milk and bring it with you to our office so we can try to replant it.
Lost Filling/Crown
Dental crowns and fillings that have broken can temporarily be held in place using denture adhesive or a piece of sugar-free gum. However, it's important to remember that you still need to visit our office to get it repaired or replaced. To manage your discomfort, you can take an over-the-counter pain medication.
How to Prevent Dental Emergencies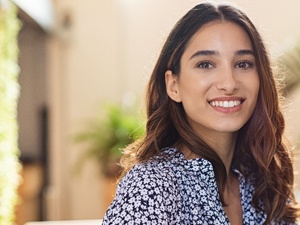 It's impossible to completely avoid dental emergencies, but there are ways that you can reduce your risk of experiencing one. To avoid oral pain, be sure to follow these tips:
Keep up with daily brushing and flossing.
Be mindful of consuming an excessive amount of sugary foods.
Get a protective mouthguard if you grind your teeth at night or play sports.
Rinse your mouth with antibacterial mouthwash daily.
The Cost of Treating Dental Emergencies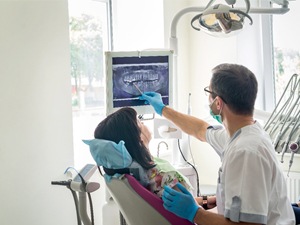 Every emergency is different, which makes it impossible to determine the cost of the treatment. For example, a small chip out of a tooth will be significantly less costly than replacing a knocked-out tooth. When you get to our office, we can discuss payment options with you. We offer interest-free payment plans and third-party financing, so you don't have to worry about breaking your monthly budget to get the dental care you need.