Plano Emergency Dentist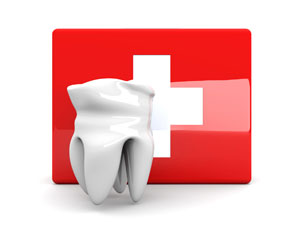 When you're experiencing a dental emergency, your dentist in Plano TX wants you to know there are two things to remember. Remain calm, and call your emergency dentist immediately. Panic will only worsen the situation, and immediate attention is vital for the most successful outcome. The next time you or a loved one have something go wrong in your mouth, please don't hesitate to call our Plano office at any time. If there's no one here to answer the phone, simply leave a message and we'll promptly return your call. Quick attention is absolutely crucial during any urgent oral situation, so don't delay. Time is of the essence!
Is It a Dental Emergency?
Sometimes patients delay calling the dentist because they suspect what they're experiencing doesn't warrant emergency care. But if you're having serious pain, are bleeding significantly or have anything else that interferes with your day-to-day functioning, it's time to see the dentist. You've got an emergency on your hands.
Common Dental Emergencies
Some of the most frequent dental emergencies your emergency dentist in Plano treats at Preston Bend Dental are listed below. We've also included some tips to help you manage the situation as soon as it occurs.
Broken or knocked out tooth: First collect the tooth, rinse away any debris and store it in its empty socket or in the cheek until you can reach your emergency dentist.
Cracked or broken crown: Sometimes broken crowns can be held in place with toothpaste or denture adhesives -- but it's certainly not a permanent solution. Contact the emergency dentist immediately in the event of a cracked or broken crown.
Severe toothache: Prevent a serious infection (abscess) from developing by visiting the emergency dentist as soon as possible. Manage discomfort with an over-the-counter pain medication in the meantime.
Something caught between teeth: You can try to remove the object gently using floss, but be careful not to force anything. Never, ever use tools or metal to remove something caught between the teeth.
A serious laceration to the lip, inner cheek, gums or tongue: Try to slow bleeding by applying firm but gentle pressure to the wound with a clean gauze or cloth.
In select cases, the most appropriate place to go for care is your local emergency room. If you're experiencing heavy bleeding that doesn't stop or slow after 10 minutes of consistent pressure, head straight to the emergency room.
Generally, though, our Plano office is equipped to handle most dental emergencies. Administering care quickly is important. It can mean the difference between saving a tooth and having to replace it with a prosthetic. Knocked out teeth, for example, have the highest chance of reattachment when dealt with during the first two hours of loss.
Don't Hesitate to Contact Us Immediately
Are you currently experiencing a dental emergency? Remember the two most important things you can do are to keep your cool and get help immediately. Don't hesitate to call us right away at (972) 905-4406. Our office is located in Plano, but we're happy to offer emergency dental care to patients in Frisco, McKinney and all surrounding areas.