Dental Implants in Plano, TX
Are you missing one or more teeth? Dr. Madhav offers a versatile restorative service known as dental implants to help patients in exactly your situation. With dental implants, you can have a complete smile again, allowing you to reclaim oral health and wellbeing.
What Are Dental Implants?
Dental implants have a crown-and-root structure that mimics the natural design of teeth. As a result, you can replace both your missing tooth and its missing root. Why is this important? Because of the two important jobs our roots have. First, our tooth roots anchor our teeth to our jaws. Second, they promote bone growth in the jaw so that our jaws stay healthy throughout life. What implants do, then, is enable you to have results that look and feel more natural.
A Versatile Restorative Dental Option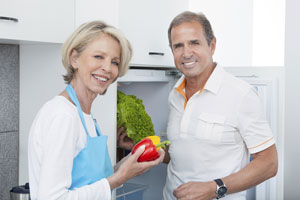 Dental implants can be paired with a range of prosthetic options, from single crowns to bridges, partial dentures, and full dentures. This makes dental implants one of the most versatile restorative services currently available.
Complete Dental Implant Care
A complete implant procedure is finished in two phases. In the first, one or more implant posts are surgically placed in your jaw. In the second, your new prosthetic will be attached to your implant(s), fully restoring your smile.
Often, your dentist will refer you to a specialist for the first phase, with the second phase to be finished at your normal practice. But at Preston Bend Dental, we're proud to offer full-service implant care under one roof. Instead of visiting a completely new practice for your surgery, many times you can have both phases of care completed in a familiar and comfortable environment.
Schedule a Dental Implant Consultation
Would you like to learn more about dental implants? Call our Plano office to schedule a consultation with Dr. Madhav. During your appointment, we'll complete a thorough exam to determine your eligibility for the procedure. We offer complete implant care to patients from Plano, Frisco, McKinney, and all surrounding areas.