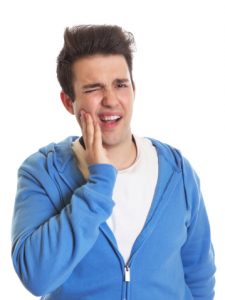 Gum disease is nothing to laugh about. There are a lot of people scattered throughout the country who suffer from gum disease (Periodontitis, as it's known in the dental industry). It's a debilitating disease that can cause pain and discomfort in not only your mouth, but throughout your body. Our Plano, TX office specializes in offering gum disease therapy for all patients that are suffering from this terrible disease. It's so widespread that 80% of the population has some form of gum disease. This isn't a good number. Gum disease is preventable if you seek the right treatment and don't waste time taking care of the problem. Regular checkups can catch gum disease in its infancy, but only if you're open to receiving treatment. Fight back against gum disease with our dentist, Dr. Anita Madhav, and start living in comfort once again.

How Does Gum Disease Begin?
Gum disease isn't brought about by just one thing. There are several factors that are responsible for allowing periodontal disease to make its presence known and they're looked over as possible factors by many people:
Changes in hormones
Illnesses
Medications
Tobacco habits
What Are The Tell-Tale Signs of Gum Disease?
There are ways to combat gum disease, and the signs are usually able to spot. Other signs may not be so visible, so receiving a dental check-up twice a year is imperative. We want your mouth to stay as healthy as possible and this is one way to ensure that it stays that way. Being proactive is the first step. Keep an eye out for any of these symptoms:
Gums that bleed during and after you're done brushing teeth
Swollen gums
Red gums
Halitosis (bad breath)
Unfortunate taste in the mouth
Receding gum line
Deep pockets that have formed between the teeth and gums
Loose teeth
Teeth that shift
Changes in your bite
Any one of these could be signs that you have periodontal disease. The only way to know for sure is to speak with our staff and to receive proper treatment.
Schedule an Appointment Today
Periodontal disease is nothing to put off treating. We want to see you immediately so we can treat it quickly and with the gentlest care possible. You can count on our team to provide a comfortable and supportive atmosphere before and after treatment. We're happy to serve the surrounding cities of Allen, McKinney, Dallas, Richardson, Irving and beyond.