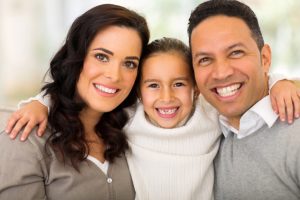 Finding the right health care providers for you and your family is at the top of most everyone's priority list. Your oral health and dental care is also on that list. Besides the obvious considerations such as convenient office hours and location, you'll also want to work with a practice that can meet the needs of your whole family, including the smallest members. While pediatric offices are fun for children, wouldn't it be easier to be able to take everyone to the same place for dental care? It'll definitely save you time and stress in the long run! Here are some other things to consider when choosing a family dentist in Plano, TX.
Ask the Right Questions
Don't be afraid to ask you prospective provider questions that will help determine if they're the right fit for your needs. Do they see children, if so at what age? What kind of continuing education do they participate in? What kind of advanced technology and services do they offer? It doesn't hurt to ask the staff questions about the practice as well.
You may want to consider visiting the office first yourself especially if you're looking for a child friendly practice. If you're considering making changes to the appearance of your smile, you may want to request to see before and after pictures of cases that the dentist has completed to get an idea of their artistry and skill level.
Consider Choosing Preston Bend Dental
At Preston Bend Dental in Plano, TX Dr. Anita Madhav specializes in providing exceptional patient centered dental care for the entire family. With a focus on children's dentistry, you will feel good about the experience that your child has every time they visit our office and they will look forward to their dental appointments.
Dr. Madhav and her team have created a special environment at Preston Bend Dental by investing in state-of-the-art technology that makes treatment procedures more comfortable and efficient for patients.
For example, with CEREC technology Dr. Madhav is able to scan a 3D image of your tooth, which allows her to design and fabricate a high quality porcelain crown in her office while you wait. A procedure that used to take 2-4 weeks to complete can now be done in one appointment! This is the kind of dedication and high quality care you'll come to expect from Preston Bend Dental.
If you're seeking patient centered dental care in Plano, TX, contact your premiere 75024 dentist to schedule your next appointment.