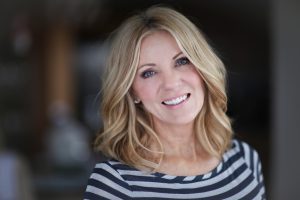 The beauty of your smile is an important asset to how you feel about yourself. Not to mention, many admit that they base first impressions on the appearance of the teeth. As a result, many believe an unattractive smile can lead to social and career setbacks. With two-thirds of adult Americans dissatisfied with the appearance of their teeth, many are now turning to their cosmetic dentist in Plano. Cosmetic dentistry allows you to get an attractive, confident smile. However, to achieve the results you want, you need a qualified dentist. To find a dentist who will meet your needs, there are several factors you need to consider.

Qualifications
Not all dentists are the same. Due to their training, a dentist may not be able to achieve the results you want. You need a dentist who has advanced training and qualifications to ensure you receive high-quality results.
Dr. Anita Naik Madhav has completed additional training to meet diverse dental needs, including cosmetic dentistry. After graduating the Oklahoma University College of Dentistry, she completed a highly selective Advanced Education in General Dentistry residency program. As a result, she can provide an array of effective cosmetic procedures, including, teeth whitening, porcelain veneers, tooth replacement options, and many other services.
Good Reviews
Naturally, a dentist's qualifications do not matter if patients are displeased with the services. You can learn more about the care and the results you can expect from a dentist by reading online reviews. They provide you with an opportunity to discover the experiences of real patients when visiting a dentist. You learn about their reputation to determine if the dental team will treat you with the care you deserve while producing the results you expect.
At Preston Bend Dental, we are supported by more than 420 positive reviews from past and current clients. With a 5-star rating, rest assured you are in good hands when choosing our dental team to transform your smile.
Smile Gallery
Prior to making permanent changes to your teeth, you want to know that the results you receive will meet your needs and expectations. A dentist's Smile Gallery is a great place to ensure you are making a wise choice. A Smile Gallery features before and after pictures so you can see the results of the dentist's work. Our Smile Gallery features real pictures from real patients—not stock or photoshopped images.
High-Quality Care
To ensure you are making a wise investment in your smile, choose a dentist who embraces the latest dental advancements to deliver a higher level of care. When creating your new smile, Dr. Madhav combines dental science and art to promote the appearance of your teeth. She will create a treatment plan that is tailored to your needs for natural, high-quality results.
Where is a Dentist Near Me for a New Smile?
If you are ready for a confident smile, Preston Bend Dental offers the cosmetic procedures you need to transform the appearance of your teeth. Contact our office today to schedule your consultation.