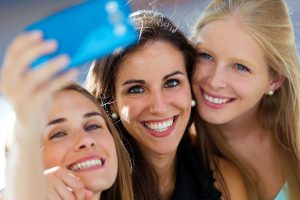 Summer break is practically here. Countless families go on vacation during this time of year and sometimes, there's an unexpected emergency that takes place out of town—a dental emergency to be exact. What do you do? Or, if you're out of town and coming to visit the DFW area, you need to know how to get in contact with an emergency dentist in 75024. At Preston Bend Dental, we know that there are some things you can do to prepare yourself for a dental emergency. Here's some help with vacation dental emergencies.
Classifying a Dental Emergency
Dental emergencies can anything that requires immediate attention for your mouth. Some examples include severe toothaches, loose teeth, lost teeth, a soft tissue wound or abnormal bleeding. Of course, any kind of irregular pain around your face, neck, and mouth areas could also potentially be a dental emergency. In any of these scenarios we recommend that you come to our Plano office to visit us:
Sudden swelling of your gums, cheeks, or any other areas of your mouth
Bleeding of the mouth
Large bulges along your gum line
Loose teeth
Knocked out teeth
Suddenly misaligned teeth
Lost dental restorations or prosthetics
Dental Emergencies on Vacation
1.     Step in before you step out.
It's important to schedule a dental visit before you go on vacation. This way, your Plano emergency dentist can check for existing dental issues that could flare up while you're on break. Although gum disease may not set in during your vacation, a weak tooth could crack or be knocked out easily. It's important to identify the areas that need improvement in your smile and let us treat them.
2.     Ask us for a referral.
While you're at your dental appointment, you should consider asking us for a referral to another great dentist in the area you'll be visiting. Even if we don't have a recommendation right off the top of our heads, we have the resources to locate a reputable provider for you.
3.     Avoid crunchy substances.
Hard, crunchy things have never been the best as far as wear and tear go for your teeth. Chewing on ice cubes, popcorn kernels, or substances like hard candies can put extreme strains on your teeth. That's a fast way to ruin a vacation! Try to avoid these things while you're out of town.
Yikes! My Tooth Fell Out! Now What?
With any dental issue, whatever has gone wrong will get worse if you ignore the proper care needed to fix it. Infections can spread, last damage can occur, and the costs associated could increase if you wait to see a dentist. Preston Bend Dental would never suggest waiting to seek the proper dental care, even if you aren't able to visit our office. Our top priority is making sure that our patients are taken care of.
If you encounter an emergency that requires immediate health care—not specifically dental care—always go to the nearest emergency room! For instance, if you happen to get a deep laceration to your mouth that knocks out several of your natural teeth, we encourage you to visit your nearest ER to address the deep laceration first. Once your priority health concerns have been addressed, reach out to our Plano office to discuss your best restorative options for when you make it back home.