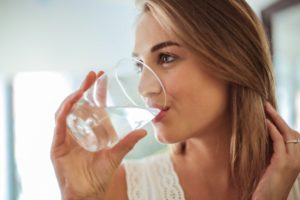 According to the American Dental Association, an estimated 10 percent of the population experiences persistent dry mouth, also known as xerostomia. This condition is due to inefficient saliva production and can lead to a range of issues from difficulty speaking to oral infections. Luckily, if you find yourself suffering from dry mouth in Plano, there are many ways to alleviate the problem. In this post, you'll learn about the common causes of xerostomia and a few simple remedies to relieve your mouth.
What causes dry mouth?
It is important to note that dry mouth is often a symptom of a larger issue. Xerostomia can be a common side effect for many conditions, including:
Over 400 medications, from anti-depressants to antihistamines
Certain diseases, including diabetes, anemia, arthritis and HIV/AIDS
Radiation therapy and chemotherapy
Menopause and pregnancy
Nerve damage in the head or neck
Heavy smoking
Why is dry mouth a problem?
While dry mouth can be a common symptom, it can lead to serious oral issues and should not be ignored. Besides thirst and general discomfort, you can also suffer from hoarseness, sore throat and bad breath. Sores can form in the mouth and on the lips. You can experience difficulty tasting, chewing and swallowing your food as well as speaking.
Saliva plays an important role in neutralizing acids in your mouth, limiting bacterial growth and washing away food particles and plaque. Untreated dry mouth prevents you from enjoying these benefits and can raise your risk of gum disease, tooth decay and oral infections.
How can I treat it?
If you think dry mouth is being caused by a medication that you're taking, talk to your doctor about adjusting the dosage or switching to a different drug. Your doctor can also prescribe an oral rinse to restore mouth moisture or a medication that boosts saliva production.
At home, you can use sugar-free gum or candy to promote saliva production. Regularly sipping water and breathing through your nose instead of your mouth can also help. Avoid tobacco, alcohol and drinks with caffeine. If the problem persists, use a humidifier at night to add moisture to your bedroom air.
Dry mouth is more than a side effect to be suffered through and can lead to larger problems than discomfort. If you believe that you're suffering from dry mouth, reach out to your dentist in Plano to develop a treatment plan.
About the Author
At Preston Bend Dental, Dr. Anita Madhav bases her practice on a foundation of trust and respect for every patient. She has over 20 years of experience practicing dentistry. After completing her university studies, Dr. Madhav was accepted into the highly selective Advanced Education in General Dentistry residency program. If you have further questions about dry mouth, she can be contacted through her website or at 972-618-1111.