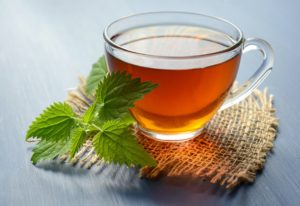 Teeth are meant to last for a lifetime. The biggest threat to their longevity is tooth decay. Although you can avoid cavities, 92% of adults have had at least one in a permanent tooth. Thankfully, there are several things you can do to combat cavities in Plano. Besides maintaining your oral hygiene at home and visiting your dentist at least twice a year for a cleaning and checkup, recent studies have found coffee and green tea can also help fight dental caries. Here's how your morning cup of coffee or your afternoon tea can neutralize harmful bacteria in your mouth.
Fight Cavities with Coffee
If you need coffee to jumpstart your day, a boost of energy isn't the only reason to grab a cup in the morning. A study published in the Journal of Agricultural and Food Chemistry found coffee might help prevent cavities.
Roasted coffee beans have antibacterial properties known to stop certain microorganisms, like streptococcus mutans (S. mutans), which cause tooth decay. Researchers have found coffee to also have high anti-adhesive properties to prevent bacteria from sticking to enamel. The two properties combined can reduce your risk of tooth decay; however, it's best to drink your coffee black to ensure any added sugars don't hinder the benefits.
Preserve Your Enamel with Green Tea
Green tea is known for providing several health benefits, but did you know it is also good for your mouth? It contains compounds that can control inflammation and fight bacterial infections. As a result, it can help protect your gum health by keeping periodontal disease at bay.
The powers of the tea don't stop there. Research shows rinsing your mouth with green tea can reduce harmful bacteria and acid to preserve your enamel. Lowering the acidity of your saliva and neutralizing bacteria found in dental plaque can help keep your smile cavity-free.
Invest in a Healthy Smile
Although coffee and green tea can help prevent tooth decay, they aren't substitutes for brushing, flossing, or visiting your dentist in Plano at least twice a year. Besides your oral hygiene routine and your dental care, it's also best to eat a nutritious diet that's limited in sugars and starches to keep your enamel strong.
Both beverages can have promising results for your smile, but they are also known to stain teeth. Don't worry, drinking them through a straw will help keep your smile bright. If a straw isn't handy, brush your teeth well after finishing your cup to protect your pearly whites.
You can ensure your smile thrives for a lifetime with a proactive approach to cavity prevention. Ask your dentist about any added steps you can take to preserve your enamel.
About Dr. Anita Naik Madhav
Since 2000, Dr. Madhav has provided comprehensive dental care to the community. She has completed a highly selective Advanced Education in General Dentistry residency program to treat patients who have diverse needs. If you're prone to decay or you need to have a cavity treated, Dr. Madhav has the qualifications necessary to promote healthy teeth. Contact our office today to schedule your consultation.