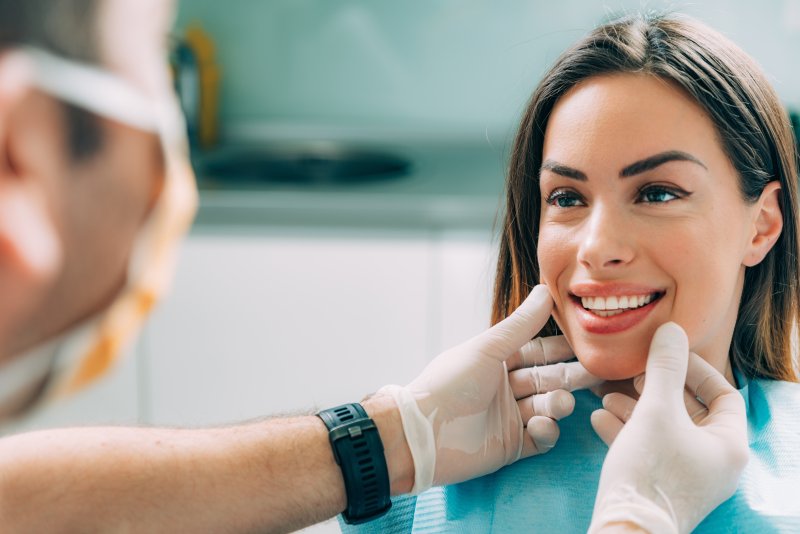 Everyone loves to laugh and smile, and doing so even has some helpful health benefits. But do you know what would make you show off your teeth even more? The results of a smile makeover in Plano! Every patient is unique, and each person has their own dream smile in mind. It is your dentist's job to help you reach your goals. Continue reading to learn about the many benefits of getting a smile makeover.
Boosts Your Confidence
The most obvious benefit of enhancing your smile is that you will be more confident to show it off. When you feel good about your appearance, you will notice that your life improves in a variety of ways. This can help you when public speaking, dating, talking with work colleagues, and maintaining your social life. If you're insecure about discoloration or your teeth are misaligned, there is a solution that will make you feel more confident.
Great First Impressions
Even though you have a great personality, your smile is often the first thing people see when you walk into a room. When you are constantly showing off a beautiful smile, this will make you seem friendlier, more approachable, and even more attractive. 96% of Americans believe that a great smile is key for being successful both professionally and romantically. First impressions are important, so why not get ready for them?
Improved Your Oral Health
Even though most people get a smile makeover for aesthetic reasons, it can benefit your oral health as well. When your teeth are more aligned, they are often easier to clean as well. Less food debris will be left behind leaving you with reduced chances of tooth decay and periodontal disease. Also, when someone is pleased with their smile, they are usually more motivated to keep up and practice good brushing and flossing habits.
Increased Happiness
Did you know that smiling can actually make you feel happier? This is because when you use your facial muscles to smile, you are sending signals to the brain, essentially tricking you into feeling happier, even if you're faking it. If you feel great about your teeth, you are more likely to show them and, in the end, feel happier!
Whiter Teeth
One of the greatest benefits of having a smile makeover is coming home with bright white teeth. This is something nearly everyone hopes to achieve and brightened up pearly whites are possible with the help of your dentist.
Smile makeovers can do a lot more than just improving the appearance of your teeth. It can heighten your quality of life.
About the Author
Dr. Anita Naik Madhav is a well experienced dentist who has been serving patients for more than two decades. She earned her dental agree from the Oklahoma University College of Dentistry before she was accepted into the highly selective Advanced Education in General Dentistry residency program. For more information on smile makeovers or to schedule a consultation, visit her website or call (972) 618-1111.