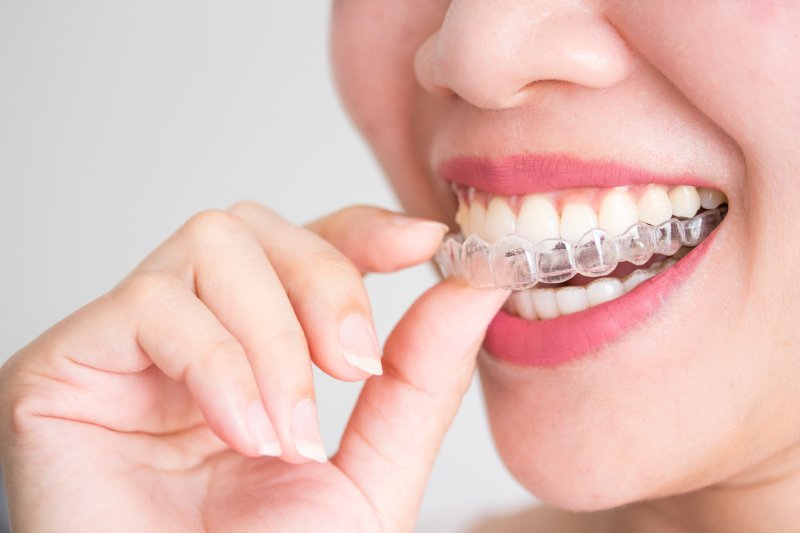 No one is born with a perfect set of teeth—not even celebrities. They are regular people with oral health problems who need cosmetic work on their teeth too.
For most people, having a mouth full of braces can feel more embarrassing than having crooked teeth, especially when you're an older teen or adult. Invisalign is a great option for people to secretly straighten their teeth without having their treatment stick out like a sore thumb. It's a popular choice among celebrities because not only is it discreet, but it's effective too.
Here are five celebrities who have used Invisalign to achieve their 'million-dollar smiles'.
Khloe Kardashian
A part of the well-known Kardashian clan, Khloe Kardashian rose to Hollywood fame with her family after starring on their own reality TV show on E! At 28 years old, Khloe chose Invisalign to subtly straighten her teeth while remaining confident in the spotlight. After just a few treatments, she was ready to hit the red carpet plastic free with a dazzling new smile.
Justin Bieber
Teenage heartthrob Justin Bieber used to have girls all over the world swooning, screaming and dreaming about him. Did you know he used Invisalign when he was younger? He raved about it often, showing his trays off in YouTube videos and explaining how the process works. You can thank Invisalign for his jaw-dropping smile that still captures girls' hearts.
Eva Longoria
Desperate Housewives star Eva Longoria may be known for her captivating beauty, but she wasn't always this perfect. She started using Invisalign at 36 years old to subtly correct the alignment of her bottom teeth. Now that she's done with treatments, she can flash her flawless new smile confidently.
Serena Williams
A professional tennis player with an incredible 23 Grand Slam singles titles, Serena Williams is no stranger to being in the spotlight. When she was a teenager, she used Invisalign to correct her smile. Years later, Serena now has a winning smile to flash when she dominates the courts.
Zac Efron
Remember cute little Troy Bolton from High School Musical? You may remember Zac Efron from his adorable looks, but his teeth weren't always picture-perfect. He had multiple diastemas (gaps between the incisors and molars) and turned to Invisalign to correct them. Now, this Hollywood heartthrob is ready for any camera!
Invisalign is a wonderful, comfortable option for people who don't want to bring attention to their cosmetic work, and it's not just for celebrities. So, whether you're from Hollywood or Texas, Invisalign can help you achieve a picture-perfect smile that will leave people starstruck.
About Preston Bend Dental
Preston Bend Dental offers preventive, cosmetic, and implant dentistry and takes pride in helping their patients create smiles that are both healthy and beautiful. Using advanced orthodontic treatments, Dr. Anita Madhav helps patients address complex orthodontic issues to achieve the smile of their dreams. If you would like to consult with Dr. Madhav to determine if Invisalign is right for you, you can contact her via her website or at (972) 618-1111.