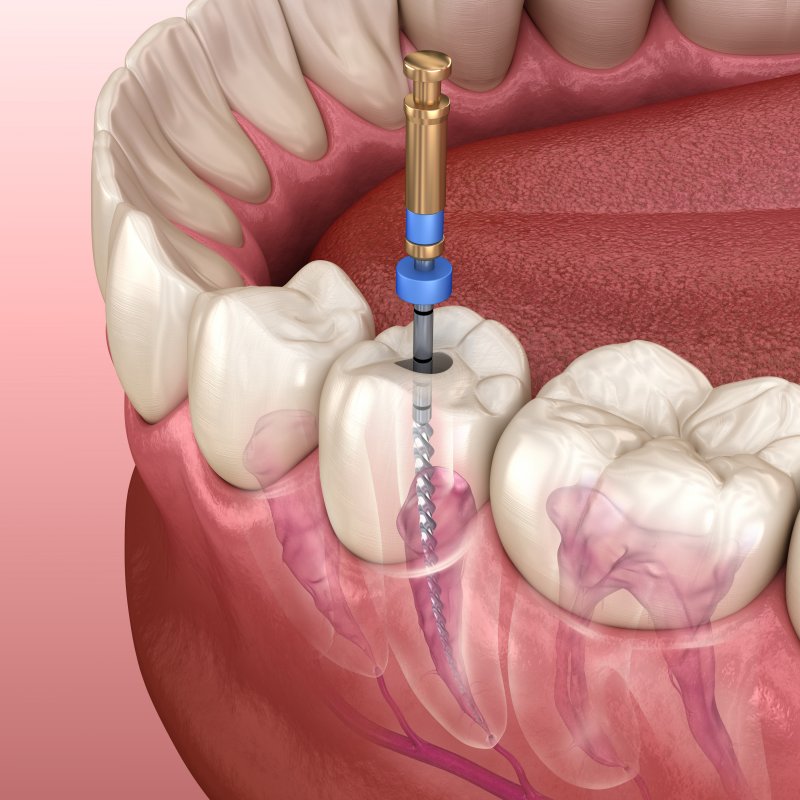 According to the American Association of Endodontists, approximately 41,000 root canals are performed each day. As one of the most widely feared dental procedures, root canal therapy often gets a bad rap. This procedure is designed to quickly relieve pain and stop infection in its tracks while preserving your natural smile. So, not only are root canals virtually painless, but they're actually a good thing! Here's why root canals aren't as scary as you think as well as some benefits of root canals for your oral health.
How Does Root Canal Therapy Work?
Also called endodontic therapy, a root canal is done to remove infected pulp from a tooth. Once the pulp has been removed, the tooth is then filled with a substance called gutta-percha. This rubberlike, natural polymer replaces the tooth pulp and is then sealed in place with a filling or a crown. If the root canal is successful, which 95% of them are, it should be able to function like a healthy tooth.
Signs You Might Need Root Canal Therapy
Root canal therapy is commonly used to treat deep cavities or if the tooth has sustained significant structural damage. Signs and symptoms that a root canal may be necessary include:
Severe pain in the tooth when you apply pressure
Discoloration of the tooth or gums
An abscess in the jawbone from bone breaking down near the infection
Tenderness or swelling in the gums
Bumps on the gums
Prolonged sensitivity or pain when the tooth is exposed to hot or cold foods or drinks
Inflammation or infection resulting from a chipped or cracked tooth
Benefits of Root Canals
There are many reasons why saving your tooth with a root canal is a good choice. Root canals quickly and effectively remove dangerous infections that can spread to other teeth, cause tooth loss, and even threaten your overall health. Removing the infected pulp rids you of pain from chewing and other means of applying pressure. Saving the natural tooth allows you to avoid having a tooth pulled and paying for a replacement. It also means you'll be able to maintain your natural bite and to continue eating your favorite foods after it's done healing. Treatment is virtually painless, and, with proper care, it can even last a lifetime.
Though all the myths floating around what happens during a root canal can make it difficult to know what to expect, these treatments are designed to save your tooth and help you maintain your smile. So, before you have that infected tooth removed, consider root canals treatment to save time and money while receiving the treatment you need.
About the Author
Dr. Anita Naik Madhav, Dr. Terrel Myers, and the Preston Bend Dental Team offer high quality dental care for the whole family to the residents of Plano and surrounding communities. They work with their patients to achieve their dental health goals and keep up with advances in the field to ensure they're offering the best care they can. To learn more about root canal therapy and if it's the right fit for you, visit their website or call their office at (972) 905-4369.