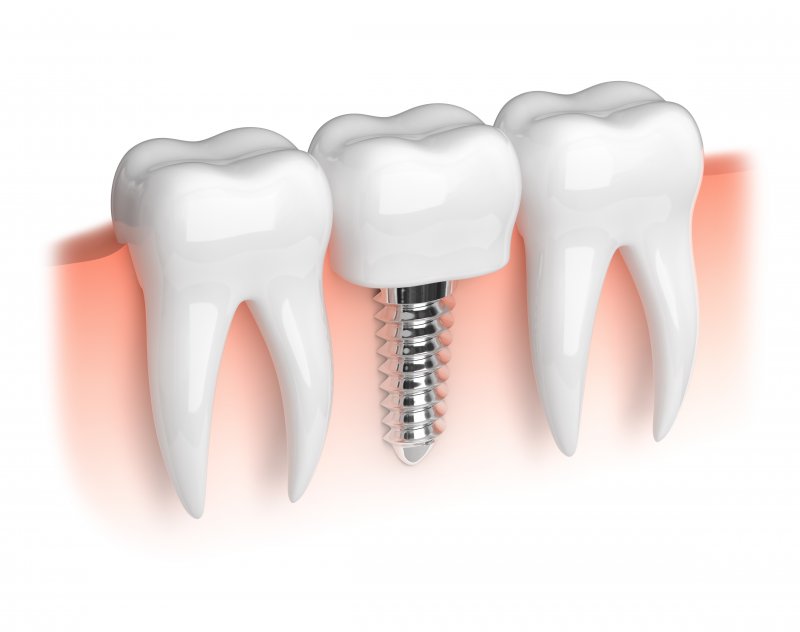 Even if your dentist suggests them, you may still be skeptical about dental implants. Besides substituting for natural teeth, it may not seem like they do much else. Why not just get some dentures or a dental bridge instead?
As a matter of fact, dental implants have a lot that make them special. To learn more, check out these interesting facts below!
Fact 1: Implants Make Your Face Look Younger
Missing teeth will hurt your appearance in the long run. The gaps they create cause surrounding teeth to tilt, prompting further tooth and tissue loss that results in facial collapse. Said collapse can lead to a gaunt face, as well as diminished self-esteem.
Fortunately, dental implants keep teeth from tilting and stem the loss of jaw tissue. As such, they prevent facial collapse to give you a youthful-looking smile.
Fact 2: No Dietary Restrictions (Eventually)
Compared to dentures or dental bridges, dental implants allow you to eat a wide variety of foods. Because they won't slip from your mouth due to chewing or biting, most meals won't be a challenge for them.
To be safe, though, you should be careful about what you eat in the weeks after treatment. Try to emphasize yogurt, applesauce, oatmeal, and soup towards the beginning of your recovery.
Fact 3: Implants Can Be Inexpensive
While their cost is occasionally high, there are ways to make dental implants more affordable. With the right combination of insurance benefits and financing options, patients can work with a dentist to find a plan that fits their budget.
As they prevent loss of bone tissue, dental implants can also save you money on future restorative treatments. Plus, attempts to salvage a damaged tooth can add up over time, incurring costs that exceed what you'd pay with a comparatively simple extraction and implantation.
Fact 4: Dental Implants Won't Decay
Implants don't experience decay or cavities like natural teeth, as their titanium and steel components don't erode from plaque. Combined with their lengthy lifespan, it's unlikely an implant will ever need replacement.
Fact 5: Dental Implant Treatments Are Highly Successful
Dental implants are highly reliable and effective, having a 95% success rate. Because they fuse with your jawbone (a process known as osseointegration), they're held firmly in place and function with strength similar to natural teeth.
Most patient implants are still functional after twenty years of use. In fact, with proper maintenance, they can work well even after thirty years.
As you can see, dental implants offer more than just tooth replacement. So, if you're ready, go ahead and call your dentist so you can experience their advantages for yourself!
About the Practice
Preston Bend Dental is based in Plano, TX, and headed by Dr. Anita Madhav, a graduate of Oklahoma University's College of Dentistry. Treating patients with honesty, integrity, and trust, Dr. Madhav and her team always strive to ensure high-quality dental care. They are known for performing dental implant treatments in-house and including third-party financing options. For more information or to schedule an appointment, the team can be reached at their website or by phone at (972)-618-1111.