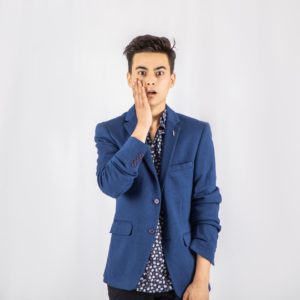 If you've ever had a cavity, your dentist probably used a filling to treat it. The tried-and-proven method for tooth decay is designed to serve as a long-term solution; however, fillings don't last forever. If you have a lost dental filling, don't panic. Here are 6 things you should do at home until you can see your emergency dentist.
Causes of Lost Dental Fillings
On average, fillings last for about 10 years before needing to be replaced, but various factors affect their lifespan, like the material used. Many things can cause your fillings to fail, including:
New decay
Hard or sticky foods
Damage to the filling
Chemical reaction
No matter the reason, it's not an issue you want to ignore, even if you're not in any pain. Your tooth will be vulnerable to additional damage if you wait too long to see a dentist, like new decay, infections, or fractures. Although no one has time for a surprise dental appointment, don't wait to contact your emergency dentist.
Managing a Missing Filling
Losing a filling can be alarming, but you can get through the stressful day by following a few tips:
Contact Your Dentist
Losing a filling is a dental emergency. If you're not having any discomfort, you might be able to wait until their next availability; however, don't avoid the dentist for too long.
Save the Filling
After rinsing your mouth with water to clear away any debris, place your filling in a hard container with a lid. Bring it with you to the dentist in case they can reuse it.
Watch What You Eat
Your tooth will probably be sensitive, so avoid anything hot or cold. Don't eat anything hard, chewy, or sticky. It's best to eat softer foods and chew on the opposite side of your mouth.
Keep Your Mouth Clean
Follow your regular brushing and flossing routine. Gargle with salt water to kill any bacteria left behind by your toothbrush. It will also reduce inflammation and pain.
Manage Any Discomfort
Take an OTC pain reliever to manage your discomfort. Applying a cold compress to the outside of the face can numb the area.
Use a Temporary Solution
Dental wax can be used to cover your tooth while waiting to see your dentist. Only use it as a temporary solution and not a permanent fix.
Your dentist will get you into the office quickly. After addressing any pain and examining your mouth, they provide the repair or replacement you need to get you on your way. Don't let a minor issue turn into a big problem. Contact your dentist right away if you've lost a filling.
About Dr. Anita Naik
Dr. Naik achieved her dental degree from the Oklahoma University College of Dentistry and has completed advanced training in general dentistry. She offers state-of-the-art care to help each patient achieve their best smile. Voted "Best Dentist" for 2 consecutive years, you can feel confident your smile is in good hands. Contact our office today to request your appointment.